CHRYSO of CHRYSILIA discusses ther grand return with the "Dragunera: Act II" single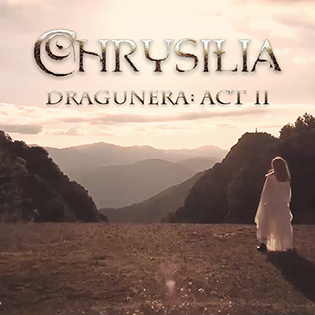 1. Your new excellent single is showing a bit of a different side of the band as compared to your debut album "Et In Arcadia Ego", correct?

Yes, this is true. For a long time we have been working on evolving, with a heavier sound, but still, never losing our soundtrack, atmospheric and melodic feeling.

2. The band is going through some changes I believe, can you tell me the reason for this?

After our unforgettable experience supporting the great Uriah Heep in Athens, we decided that we should focus on the making of our second album. For various reasons, some members of the band have changed since then and this was a delaying factor regarding the completion of the recordings. I am really happy now to write our new songs with these awesome guys! Very soon there will be announcements about everything.

3. The video for "Dragunera Act II" is really cool, please tell me a bit about it

Thank you! It is a rather unusual videoclip for a metal band, since there is a story that unfolds in the forest and monuments of Arcadia, a similar scenery to one you have seen again in our debut single '' Desperate Wings ''. And there, we see the connection. Life after death, the search for true love, a love that is lost and found again in another reality, modern people trying to unravel the secrets of the past and sometimes time playing with our minds… ''Act II''. I have to thank everyone who put a lot of work and love to this video, from our director Chris Dimakopoulos and drone operator Ioannis Varoutis, to the people who climbed the mountains of Arcadia and followed the Menalon Trail…

4. When can we expect a new album from Chrysilia?

We are currently working on the new songs and in a few months time, our full album, which will also be a concept album, will be at your doorstep!

5. How has the Corona situation affected you? Did you have any tours or concerts planned that had to be cancelled?

This is a very difficult time for everyone in the world, something that humanity hasn't faced since the Spanish flu maybe and it has created a new reality for all of us. Many professions have suffered and artists maybe the most. Chrysilia had not planned any concerts during this time though, because we were concentrated on writing our new songs. But, because of this situation, practical reasons such as the lockdown and the closed studios, have actually postponed our plans. Instead, we try to write our music from our homes and always staying healthy.

6. Is there a message you would like to pass with your new single, or what is it really about?

'' There is no future in the past '', as the lyrics of the song say. Yes, our past can sometimes haunt us, grab our hands and not let go, but it is up to us to find a way to move on. No matter how many sorrows or wounds come back from the past, there is always a ray of hope for a new life, for forgiveness, a light shining up ahead and all we have to do is follow it.

7. Last year you performed with Uriah Heep in Athens if I am not wrong, was this the highlight of the band this far?

Yes, we were honored to be invited to support Uriah Heep in Athens, in February 2019. This was an experience we will never forget, being on the same stage with a band that has written its own page in the history of Rock. Indeed, it was our most powerful live show and we look forward for more to come!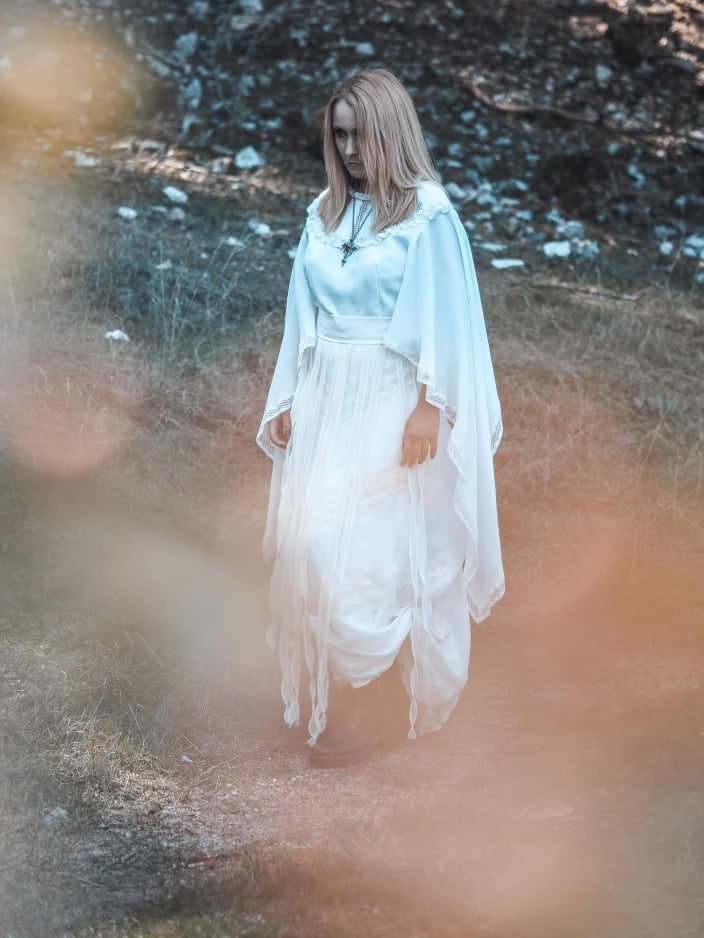 High Quality WAV Download from Lion Music available HERE:
http://lionmusic.com/shop/Download_Chrysilia.html